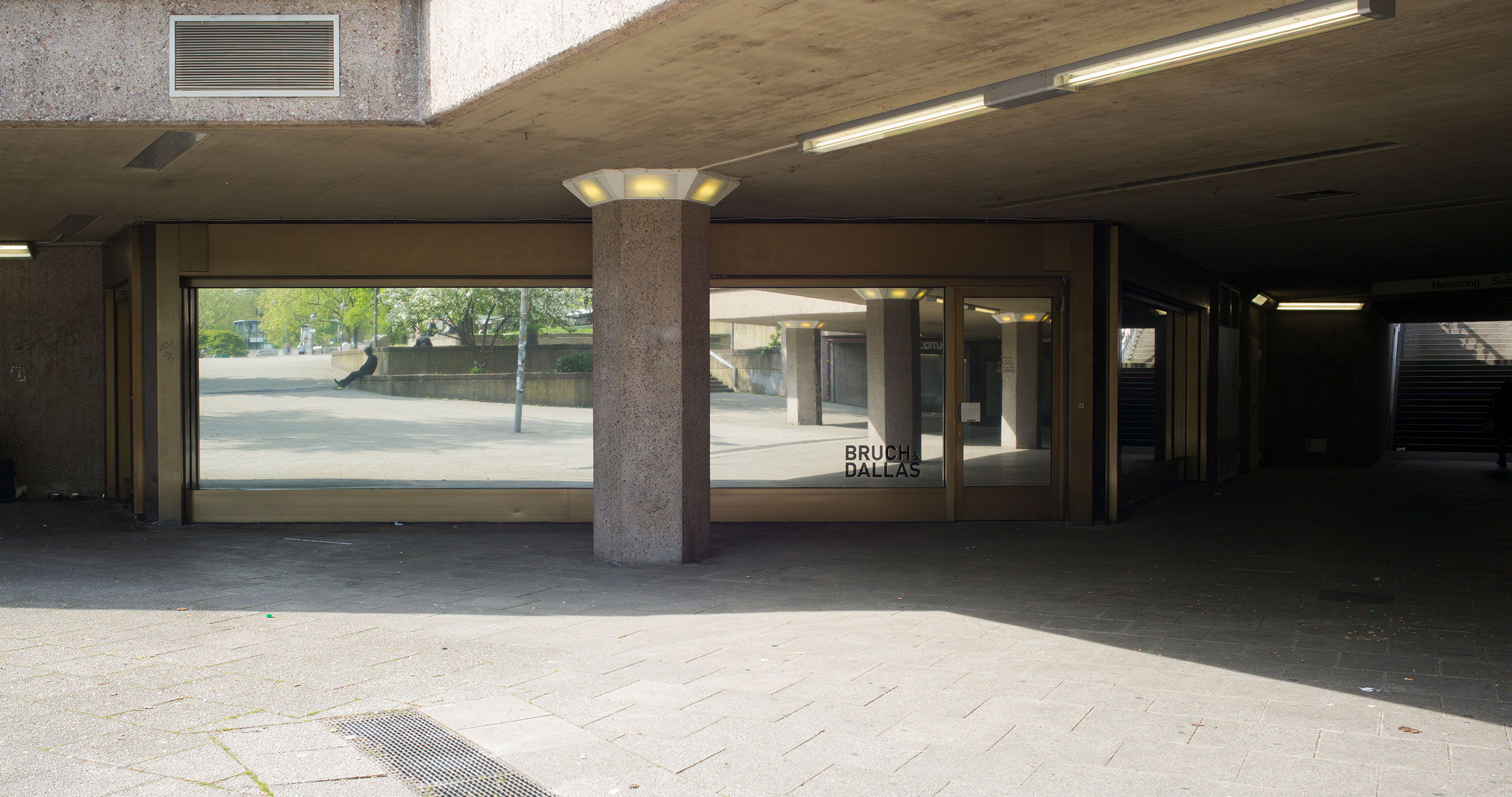 EBERTPLATZ
Cooperation Project
I got rid off all my mirrors because they have the impudence to duplicate my face, which after all is unique in its kind.
Johann Nepomuk Nestroy
Art and the exhibited art at Cologne's Ebertplatz cannot and will not escape this special place writes Anna Gehlen 2014 on the occasion of the 5-year dispute between city construction management and the art spaces at Ebertplatz.
BRUCH & DALLAS takes the Art Cologne 2014 as an opportunity to declare the Ebertplatz itself as an exhibited art object and offers this culturally and urban-politically discussed place the opportunity to show itself. The three panes, through which the Ebertplatz otherwise allows a view of the exhibitions, now allow a view of the Ebertplatz. This place, which otherwise offers a platform, opportunities and space for art, becomes exhibitable itself with its shabbiness and gray concrete look. Ebertplatz is not mirrored and reflected by art, but it mirrors and reflects itself. At this point, it absolutely needs the cheek to double this uniqueness to make it visible.
After years of political debate, in 2017 the Art Spaces at Ebertplatz succeeded in maintaining this location as a place of encounter and cultural and artistic exchange.
Anna Gehlen