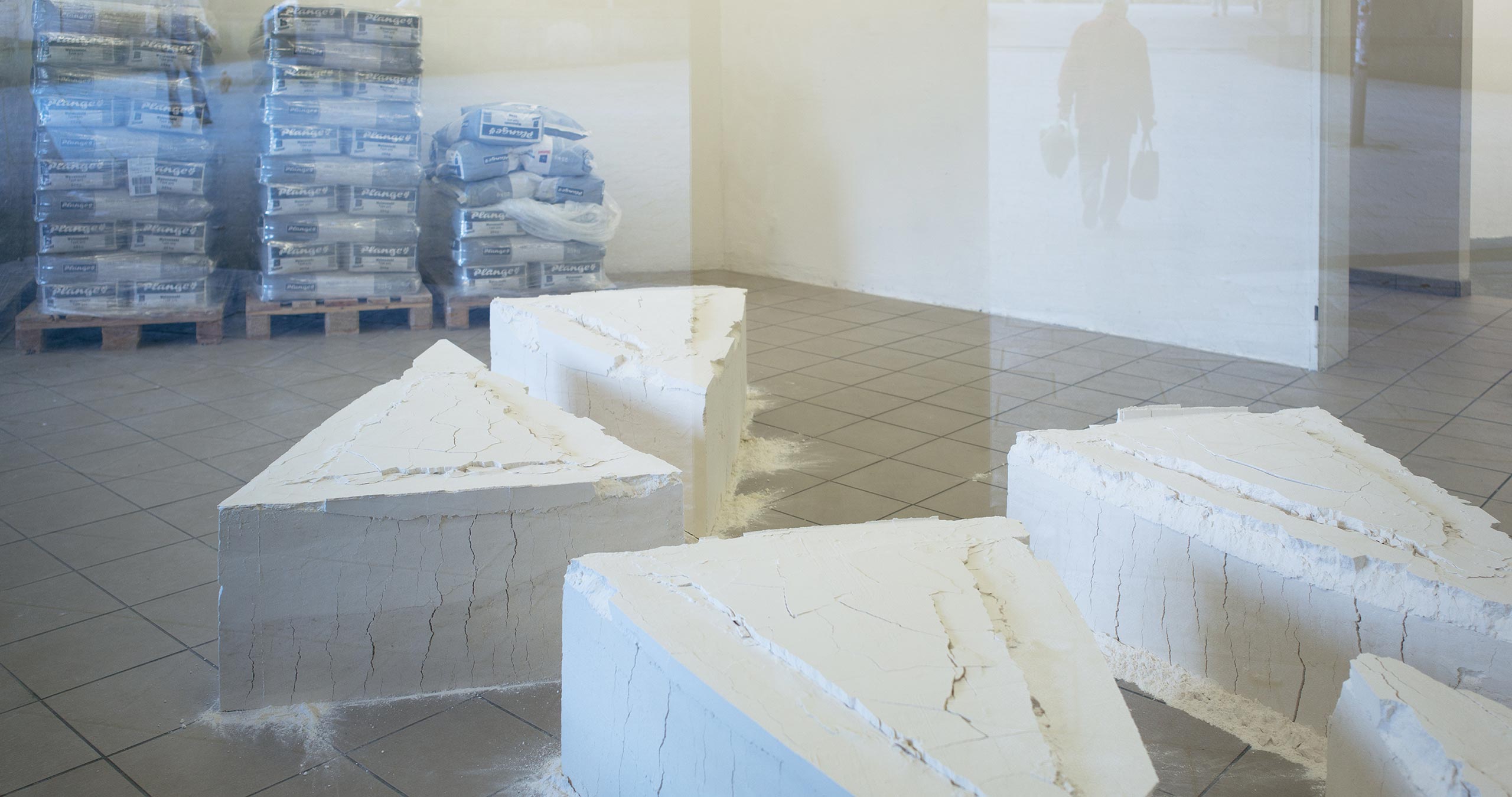 Bruch&Dallas/Cologne, 2013
3,5 tons of flour, aluminium rims RAL 3027, engraved cake server, pallets

Photo credits: Martin Plüddemann, Miriam Schwedt
The work of each and every artist is a result of his or her individual view and individual interest. My forms of expression are not developed out of a specific material, but come from my subjective view which is indispensably white, western and female. This three elements are the simple key to the concept FRAUENGOLD. The basic intetion was to create a female exhibition with sexappeal. After the drive of the 80s and early 90s there was again an euphoric interest in genderspecific research topics. In contrast we are facing the youngest developement of feminism-bashing. Books or events with " gender " or even " feminism " in their title appear as stigmatised; questions of gender differences might suggest ideological doggedness. The exhibition FRAUENGOLD picks up on this theme of divergent regularities in a playful and sensitive way.